5 Best Micro Investing Apps
Micro Investment is the starting point for many people who wish to invest but are short on funds. Chances are that you're one of such people. That would explain why you're reading this.
Below are the best micro-investment apps in 2020 These apps have been reviewed and carefully selected based on their affordability and user-friendliness.
Let's say you buy a pair of sneakers online for $51.49, Acorns will take the extra 51 cents and help you save it. And as soon as your account reaches $5, Acorns will begin investing your money for you. The best part is that you have the option to help Acorns decide where to invest your money. So, basically, once you download the Acorns app and connect it with your bank account, it will round up your purchases and deposit the money into your Acorns account. When your Acorns account reaches $5, investment starts. You can save yourself stress by letting the app invest your money wherever it finds profitable. However, if you have a particular market in mind, you can let the app know your preferences and it will invest your money there.
With Acorns, you can start saving and investing more each month. Plus, the roundup amounts are so small and insignificant that you may not even notice the money missing from your account each month. Acorns charges $1 per month for balances under $5,000. Once your balance is more than $5,000, you'll pay 0.25% of your balance per year, divided into monthly fees.
Stash is another efficient but cheap and user-friendly micro investment app. Like Acorns, you can start using Stash for as little as $5, and you'll pay only $1 per month for accounts under $5,000. Once you have more than $5,000 in your account, your fee changes to 0.25% per year. After you download the app and connect it with your bank account, Stash will ask you some questions to determine your risk level. This will be determined as conservative, moderate or aggressive. Before you start investing, Stash recommends that you read its investors' guide to make sure you're comfortable with the process. When you're ready to invest, Stash gives you a certain amount of freedom in determining where your money goes. You can select the types of portfolios and companies you'd like to invest in. You also get to read more about each company and assess their risk levels before investing your money in them. Stash also gives you the option to "Auto-Stash". This means you can determine how much money to add to the investment on a weekly or monthly basis.
Robinhood is free. It is the saviour of the broke investor. Robinhood doesn't charge commission. You'll pay no account maintenance fees. Transfers of funds to your bank is also free. Robinhood has been around since 2013 and its only goal is to make investing accessible and affordable for everyone. Robinhood is designed for new investors. It doesn't frustrate you with any jargons. The app employs a language so simple that it can piss an experienced investor off. However, Robinhood has many features which an experienced investor would also enjoy. Robinhood is suitable for investors who wish to trade stocks frequently while keeping their costs down.
With Robinhood, you can discover new stocks via the "Collections" section, which sorts investments into categories like gas and oil, social networks and entertainment. You also get to see the average share price investors bought stocks at and their current prices. Other features include stock ratings, earnings information, general stock market news and a list of related stocks that other investors bought. Although, unlike Stash, Robinhood doesn't offer investment research or advice on your portfolio. However, it lets you trade full stocks. You can also buy and sell with Bitcoin. What's more? You can now access Robinhood on your computer, too.
Betterment is a micro-investment app that works like Robinhood. However, Betterment is not free. Here's why – it gives you access to real financial advisors who can give you expert opinions on where to invest your money.
When you download the app and sign up, it gives you two choices – Betterment Digital and Betterment Premium. Betterment Digital is the simpler and the cheaper of the two, with no required account minimum and a small fee (0.25% of your assets). Betterment Premium, on the other hand, charges a higher fee (0.4% of your assets) but gives you fast and easier access to financial advisors. To sign up for the Premium service, you must have at least $100,000 in your account. So, the Digital service is more appropriate for a true micro investor.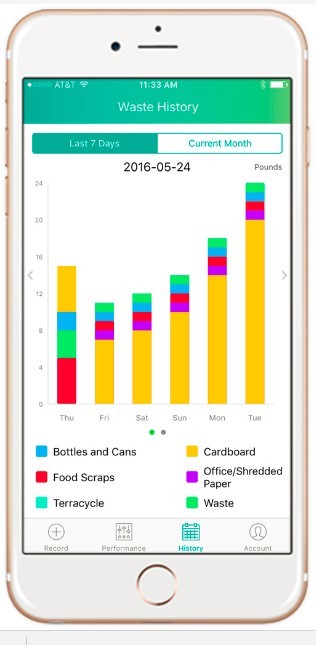 Rize is a savings and investment app. The savings part of Rize is a web app. It takes a tiny part of your paycheck and dumps it into a separate savings account. With Rize, you can create a goal and set a deadline. These goals could be short-term or long-term. You earn 1.16% interest on your balance. For a long-term goal, you can use the app by having it invest the money for you and help you maximize returns. Rize charges you an annual management fee of 0.25% of your investments. Rize allows you to adjust your settings as you deem fit. The app also has useful features like "Accelerate," which automatically increases your savings by 1% each month.
While Acorns and Betterment are suitable for more hands-off investing, Stash and Robinhood work best if you want to have more say in where your money is invested. So, rest, assured that whichever type of investor you are, there is a micro-investing app for you.
If you are living in the UK and looking for a good investing app there, check out this article